We are glad to welcome our guests for tours including beertasting. The tours for English groups are only available if your group is 6 persons & more. The tour & the tasting of two special beers takes 2 h. ( price € 13,50 p.p. ). Booking groups via 'Guided tour'. Not on Sundays and last tour usually starts at 4:00 PM

Bosch Brewery is the last complete city brewery in Maastricht. As an industrial monument, the brewery is unique to the Netherlands. It is completely intact, with malting house, brewery and brewer's house!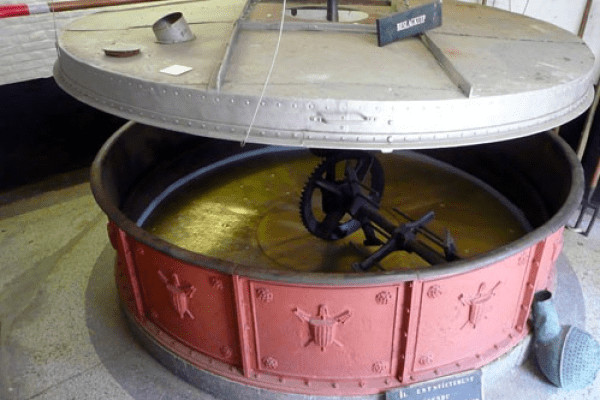 Beer was brewed here since 1758. In 1827 the brewery came into the hands of Nicolaas Bosch. He and his descendants turned the brewery into one of the largest breweries in Maastricht. In 1970, brewing beer came to an end. From that moment on time has stopped here! The brewery has three important parts:
- the 5-storey malting house from 1885;
- the brewery with a complete brewing installation; and
- the brewer's house with its stately style rooms and the impressive spiral staircase.
The various parts of the brewery give the visitors a good impression of how beer was brewed a century ago and how the "Grand Chic de Maestricht" lived.

Soon there will be a new microbrewery at the Bosch Brewery, so that the beers from that time will be brewed again at this location. To get you acquainted with Bosch's beers, two beers based on the old recipe book have been brewed elsewhere. You can taste them in the brewery's bar rooms.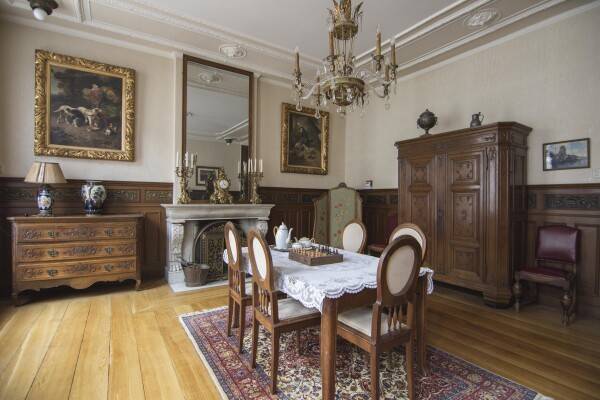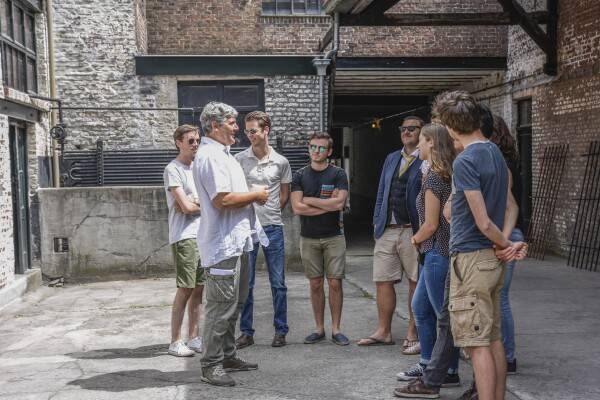 All parts of the brewery can be visited. Our team of enthousiastic and expercienced volunteers will show you the brewery. A English guided tour lasts about one hour.. Then you can taste two Maastricht beers with regional cheeses.
The costs for a group are € 13,50 per person, with a minimum of € 81 per group. Booking via Book Guided Tour ( above the English flag ) or via 'Rondleidingen' and 'Rondleiding voor groepen' ). Individuals can join the brewery-tour (language Dutch) every saturday at 14.00 h. ( booking via 'Rondleidingen' and 'Individuele Rondleiding' ).